Situé en plein centre ville de Luxembourg à deux pas de la place d'Armes, l'institut Cybèle est un centre de beauté et de bien-être pour hommes et femmes. Entrer dans notre institut de beauté c'est ouvrir les portes de la sérénité et de la tranquillité. Les esthéticiennes Caroline et Jenny vous reçoivent dans une atmosphère chaleureuse et relaxante et sont à l'écoute afin de répondre à vos besoins. Dans une surface de 150m2, avec ses 4 cabines spacieuses et relaxantes dont une double pour les soins en duo, l'institut de beauté Cybèle est un vrai oasis de bien-être en plein cœur de la ville.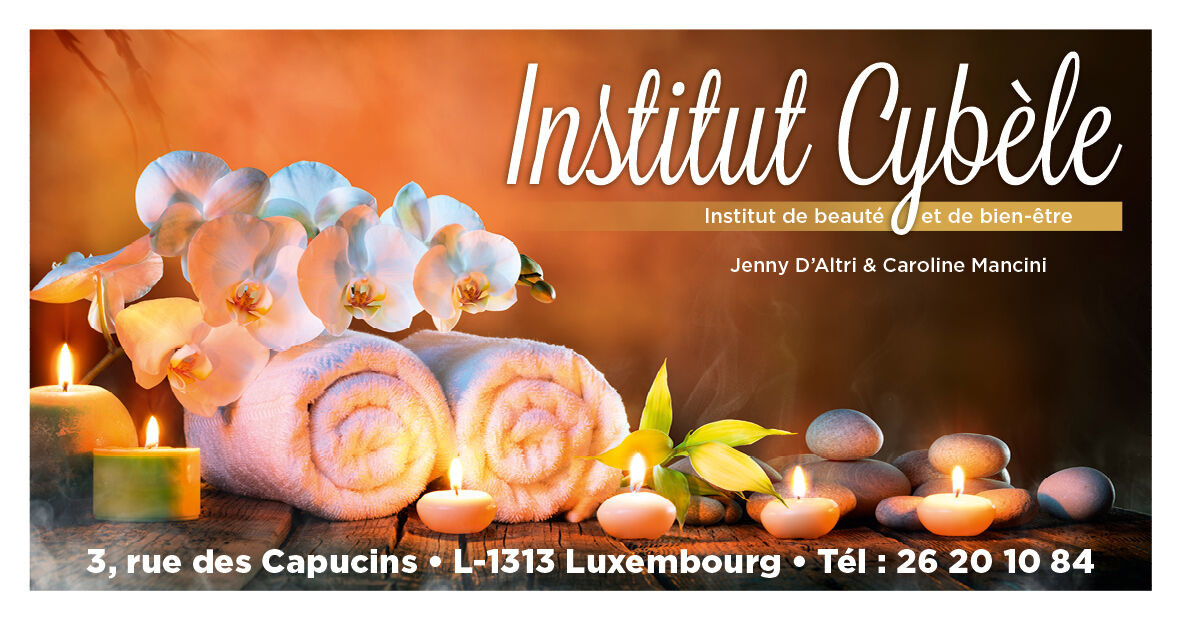 Services

Toilets

Free Wi-Fi

Vouchers/Gift cards

Access for persons with reduced mobility
Opening hours
Usual opening hours
Monday
Tuesday
Wednesday
Thursday
Friday
Saturday
Sunday
Directions
Ville-Haute
Institut Cybèle 3, rue des Capucins L- 1313 Luxembourg
Bus and tram
Stop(s) near to Institut Cybèle.
More information about bus and tram services is available at bus.vdl.lu.
Car
Car park(s) near to Institut Cybèle.
No available data

No available data

Royal-Hamilius

7/7j et 24/24h

No available data
More information about car parks is available at parking.vdl.lu.
En vel'OH!
Nearby vel'OH! stations Institut Cybèle.
THEATER PLAZ

n°15 THEATER PLAZ - PLACE DU THEATRE ( FACE N°1 )

KNUEDLER

n°14 KNUEDLER - PLACE GUILLAUME
More information about vel'OH! is available at velo.vdl.lu.
Spotted a mistake?
Help us keep these details up to date by reporting any changes to the business owner.
Report a change
Shop owner: is this your shop?
Do you want to update these details? Log in to the business platform.
Retailer platform
Also nearby