Novotel Luxembourg Kirchberg
Hotels, Restaurants and Cafés
4 stars
Make yourself at home at the business and family-friendly Novotel. Check in to 4-star comfort at Novotel Luxembourg Kirchberg, which is in an ideal location for business meetings and leisurely visits to the city centre. Our modern and spacious rooms are ideal for both working and relaxing.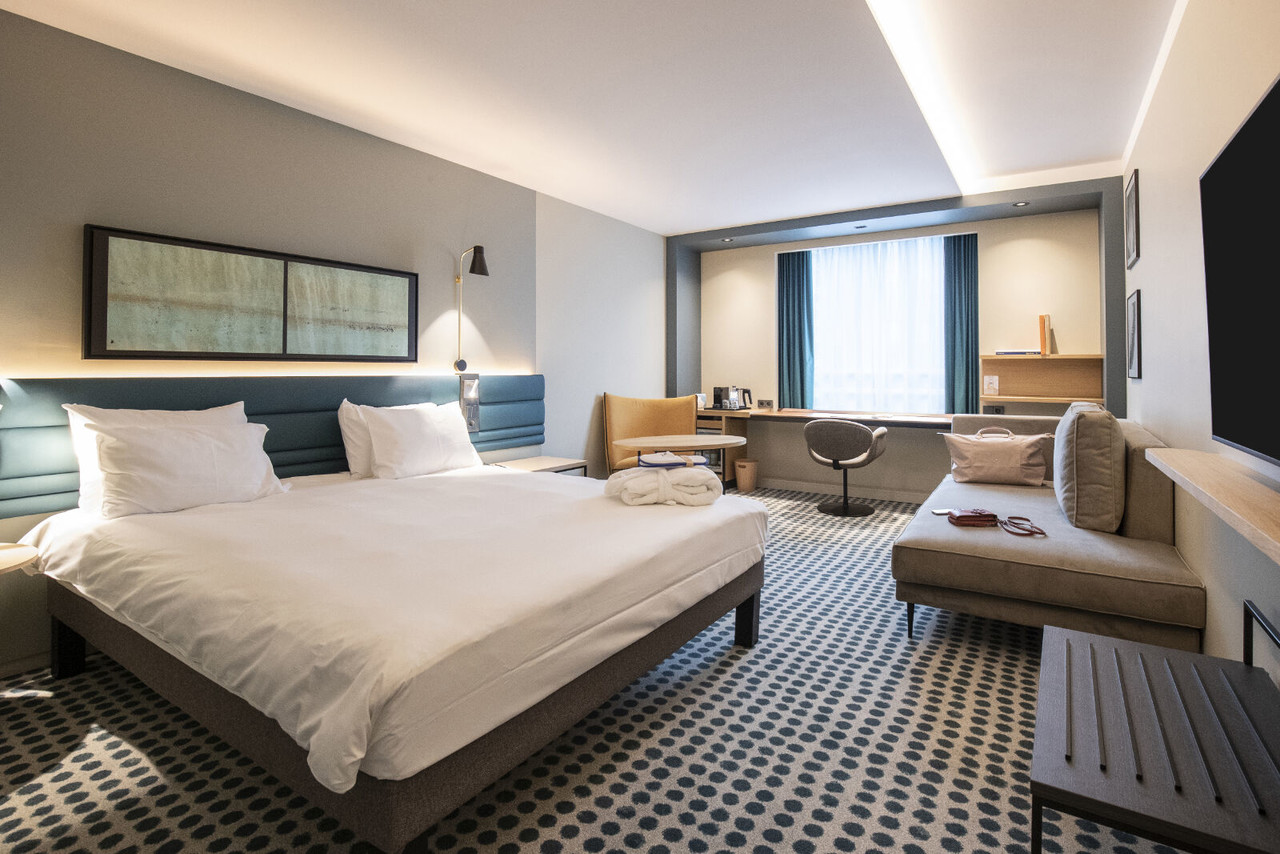 Follow Novotel Luxembourg Kirchberg on social media
Services

Access for persons with reduced mobility

Toilets

Free Wi-Fi
Accepted payment methods

American Express

Cash

Maestro

Mastercard

Meal vouchers

Visa

V pay
Opening hours
Usual opening hours
Monday
Tuesday
Wednesday
Thursday
Friday
Saturday
Sunday
Directions
Kirchberg
Novotel Luxembourg Kirchberg 6, rue du Fort Niedergrünewald L- 2226 Luxembourg
Bus and tram
Stop(s) near to Novotel Luxembourg Kirchberg.
Niedergrünewald Quai 2

Niedergrünewald Quai 1

Europaparlament / Parlement Européen
More information about bus and tram services is available at bus.vdl.lu.
Car
Car park(s) near to Novotel Luxembourg Kirchberg.
Place de l'Europe Lundi à samedi de 6h30 à 24h00.
Dimanche et jour férié : fermé.

No available data

No available data

Trois Glands

7/7j et 24/24h.

No available data
More information about car parks is available at parking.vdl.lu.
En vel'OH!
Nearby vel'OH! stations Novotel Luxembourg Kirchberg.
EUROPAPARLAMENT

n°50 EUROPAPARLAMENT - Rue Léon Hammes, prés de l'arrêt Europaparlament

PHILHARMONIE

n°19 PHILHARMONIE - AVENUE JF KENNEDY / PLACE DE L'EUROPE

K. ADENAUER

n°33 K. ADENAUER - BOULEVARD KONRAD ADENAUER ( DEVANT BEI )
More information about vel'OH! is available at velo.vdl.lu.
Spotted a mistake?
Help us keep these details up to date by reporting any changes to the business owner.
Report a change
Shop owner: is this your shop?
Do you want to update these details? Log in to the business platform.
Retailer platform
Also nearby