Smets, fondée en 1986 par Pascaline Smets, est une entreprise de référence de luxe haut de gamme à Luxembourg et Bruxelles. Grâce à sa vision avant-gardiste, Smets propose une sélection exclusive d'articles de prêt-à-porter, de lifestyle, de design et de cosmétiques. A travers ses 5 points de vente, Smets propose une expérience unique mettant en relation art, culture et mode. Smets Women : Situé au cœur de Luxembourg, Smets Women propose une sélection de marques exclusives et haut de gamme telles que Prada, Saint Laurent, Jacquemus ou Bottega Veneta. Un lieu dans lequel vous pourrez retrouver les dernières pièces tendances et must-have du moment.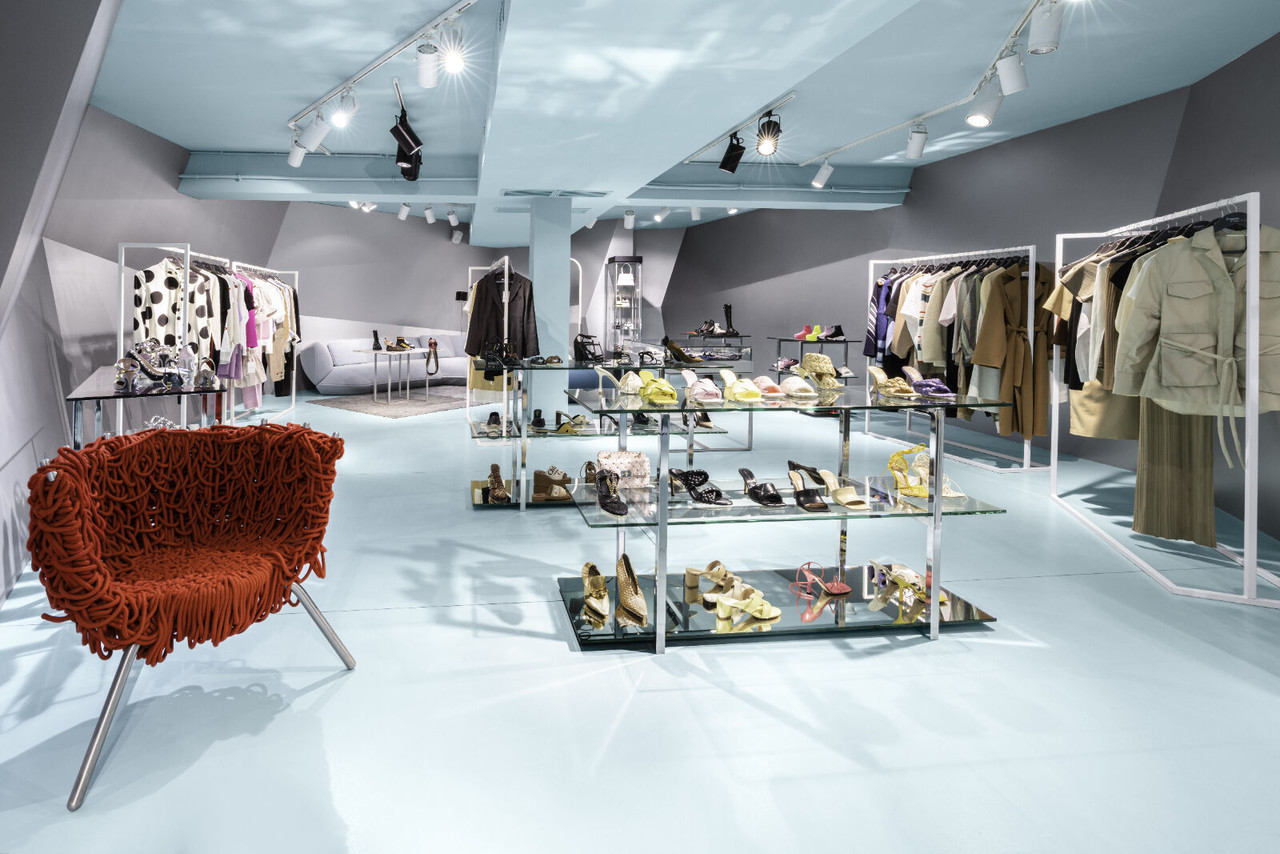 Follow Smets Women on social media
Services

Tax-free shopping

Home delivery

Free Wi-Fi

Personal shopper
Accepted payment methods

American Express

Cash

Maestro

Mastercard

Visa

Vpay
Brands
Brands sold by Smets Women (subject to change) .
Balenciaga
Balmain
Bottega Veneta
Burberry
Chloe
Fendi
Ganni
Givenchy
Jil Sander
Moncler
Prada
Saint Laurent
Valentino
Issey Miyake
Zimmerman
Alix
Off-White
Jacquemus
Courreges
Maison Margiela
Sacai
Marine Serre
MM6
Patou
Opening hours
Usual opening hours
Monday
Tuesday
Wednesday
Thursday
Friday
Saturday
Sunday
Directions
Ville-Haute
Smets Women 13, avenue de la Porte-Neuve L- 2227 Luxembourg
Bus and tram
Stop(s) near to Smets Women.
More information about bus and tram services is available at bus.vdl.lu.
Car
Car park(s) near to Smets Women.
Royal-Hamilius

7/7j et 24/24h

No available data

No available data

No available data
More information about car parks is available at parking.vdl.lu.
En vel'OH!
Nearby vel'OH! stations Smets Women.
AMELIE

n°16 - AMELIE - BOULEVARD ROYAL / AVENUE AMELIE

THEATER PLAZ

n°15 THEATER PLAZ - PLACE DU THEATRE ( FACE N°1 )

CHARLY'S GARE

n°28 CHARLY'S GARE - BOULEVARD PRINCE HENRI
More information about vel'OH! is available at velo.vdl.lu.
Spotted a mistake?
Help us keep these details up to date by reporting any changes to the business owner.
Report a change
Shop owner: is this your shop?
Do you want to update these details? Log in to the business platform.
Retailer platform
Also nearby