Rendez-vous dans ce 'sneakers premium shop' certifié,  pour une expérience shopping inédite. Découvrez une sélection pointue de baskets Adidas, Nike, New Balance ou Reebok - la plupart des modèles iconiques, vintage et réédités - qui raviveront les souvenirs de votre enfance. Entre autres, retrouvez les Stan Smiths, Americanas, Gazelles, Vortex, Decades ainsi que des éditions limitées de Nike en Quickstrike ou SMU New Balance. La collection de maillots de football collectors Copa ainsi que les vêtements et accessoires sont tous empreints de culture street et mode. Une actualité à suivre sur le blog et l'e-shop www.versionoriginaleluxembourg.com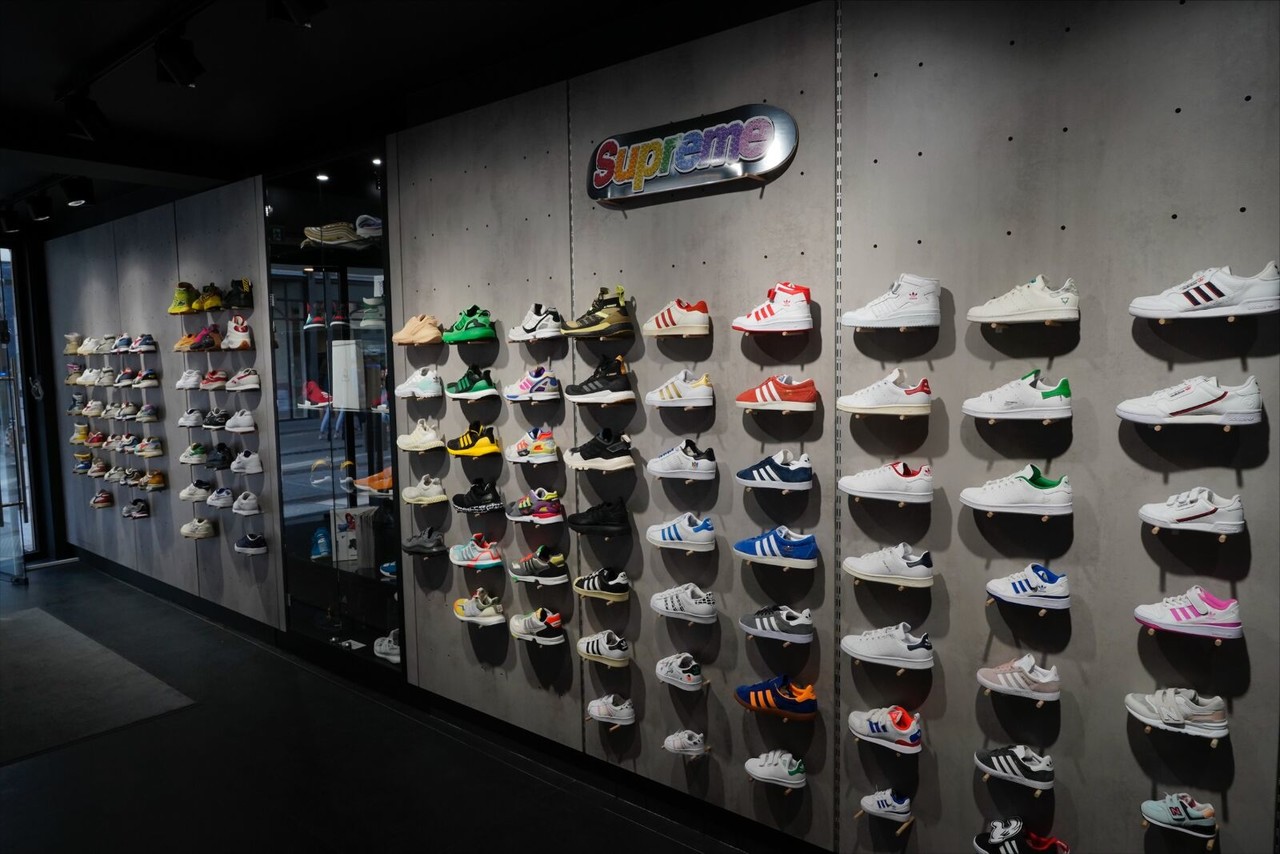 Follow Version Originale on social media
Services

Tax-free shopping

Click and Collect

Home delivery
Accepted payment methods

Cash

Maestro

Mastercard

Visa

Vpay
Brands
Brands sold by Version Originale (subject to change) .
Nike
Adidas
New Balance
Puma
Reebok
Asics
Diadora
Fila
Vans
Opening hours
Usual opening hours
Monday
Tuesday
Wednesday
Thursday
Friday
Saturday
Sunday
Directions
Ville-Haute
Version Originale 70, Grand-Rue L- 1660 Luxembourg
Bus and tram
Stop(s) near to Version Originale.
Forum Royal

Hamilius Quai 1

Badanstalt Quai 4
More information about bus and tram services is available at bus.vdl.lu.
Car
Car park(s) near to Version Originale.
Royal-Hamilius

7/7j et 24/24h

No available data

No available data

No available data
More information about car parks is available at parking.vdl.lu.
En vel'OH!
Nearby vel'OH! stations Version Originale.
AMELIE

n°16 - AMELIE - BOULEVARD ROYAL / AVENUE AMELIE

THEATER PLAZ

n°15 THEATER PLAZ - PLACE DU THEATRE ( FACE N°1 )

CHARLY'S GARE

n°28 CHARLY'S GARE - BOULEVARD PRINCE HENRI
More information about vel'OH! is available at velo.vdl.lu.
Spotted a mistake?
Help us keep these details up to date by reporting any changes to the business owner.
Report a change
Shop owner: is this your shop?
Do you want to update these details? Log in to the business platform.
Retailer platform
Also nearby