Depuis 1913, la Boulangerie Fischer évolue dans le respect du savoir-faire traditionnel et de la qualité artisanale de ses produits. La préparation de pains, viennoiseries, pâtisseries, mais aussi d'une gamme « traiteur », repose sur l'expérience et les compétences des équipes Fischer acquises et transmises au fil des années. Depuis plus de 100 ans, ils assurent le choix irréprochable des matières premières, la composition de bonnes recettes dans le respect de la tradition, la qualité de service et la volonté d'allier, à ces conditions, une production innovante grâce à une technologie de pointe.
Made in Luxembourg

Fine local products

Organic/Fairtrade products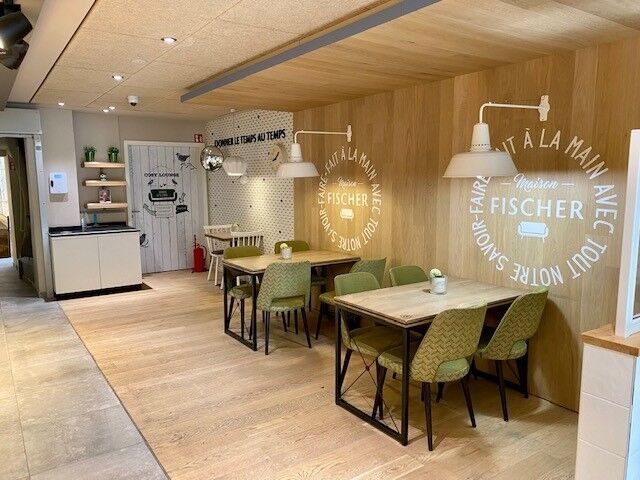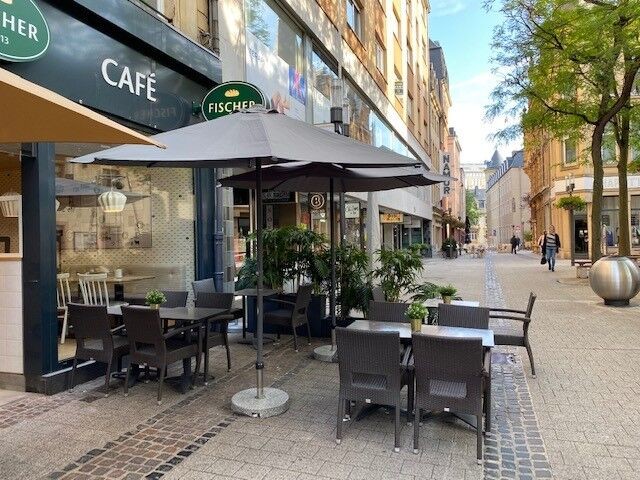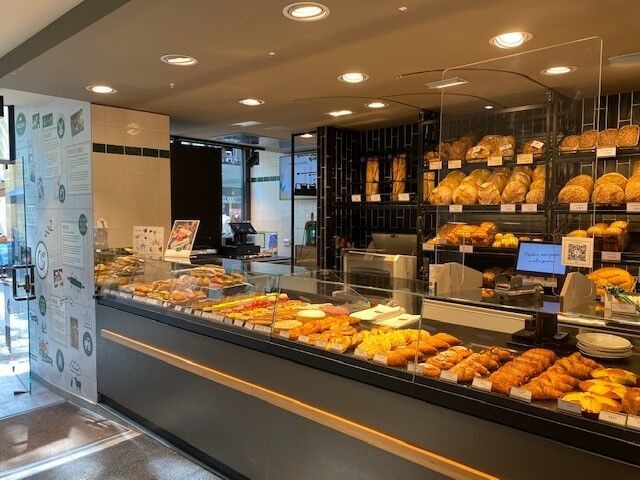 Follow Fischer Rue des Capucins on social media
Services

Click and Collect

Toilets

Free Wi-Fi
Accepted payment methods

Cash

Maestro

Mastercard

Visa

Vpay
Opening hours
Usual opening hours
Monday
Tuesday
Wednesday
Thursday
Friday
Saturday
Sunday
Directions
Ville-Haute
Fischer Rue des Capucins 15, rue des Capucins L- 1313 Luxembourg
Bus and tram
Stop(s) near to Fischer Rue des Capucins.
Badanstalt Quai 4

Badanstalt Quai 1

Badanstalt Quai 2
More information about bus and tram services is available at bus.vdl.lu.
Car
Car park(s) near to Fischer Rue des Capucins.
No available data

Royal-Hamilius

7/7j et 24/24h

No available data

No available data
More information about car parks is available at parking.vdl.lu.
En vel'OH!
Nearby vel'OH! stations Fischer Rue des Capucins.
THEATER PLAZ

n°15 THEATER PLAZ - PLACE DU THEATRE ( FACE N°1 )

KNUEDLER

n°14 KNUEDLER - PLACE GUILLAUME

AMELIE

n°16 - AMELIE - BOULEVARD ROYAL / AVENUE AMELIE
More information about vel'OH! is available at velo.vdl.lu.
Spotted a mistake?
Help us keep these details up to date by reporting any changes to the business owner.
Report a change
Shop owner: is this your shop?
Do you want to update these details? Log in to the business platform.
Retailer platform
Also nearby