La crème glacée (gelato) telle que nous la connaissons aujourd'hui, à base de lait, sucre et autres ingrédients, est née à Florence pendant la Renaissance, au XVIe siècle. C'est grâce à la créativité et la détermination de trois personnages renommés, Catherine de Médicis, l'architecte et artiste Bernardo Buontalenti et le pâtissier Ruggieri que ce 'dolce ghiacciato' a été introduit à la cour de Florence et, par la suite, en Europe. Le concept, unique au Luxembourg, réinvente le glacier dans ses moindres détails, mêlant habilement l'élégance du lieu et le raffinement du savoir‐faire florentin. Les spécialités glacées de la maison y sont réalisées de façon artisanale, sans ajout de colorant ni arômes artificiels, afin d'en préserver le goût authentique et l'onctuosité qui séduira les petits et grands gourmets.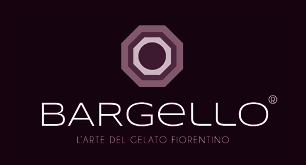 Follow Glacier Bargello on social media
Accepted payment methods

Digicash

Cash

Maestro

Mastercard

Visa

V pay
Opening hours
Usual opening hours
Monday
Tuesday
Wednesday
Thursday
Friday
Saturday
Sunday
Directions
Gare
Glacier Bargello 13, rue du Fort Elisabeth L- 1463 Luxembourg
Bus and tram
Stop(s) near to Glacier Bargello.
Paräisser Plaz-Place de Paris

Paräisser Plaz-Place de Paris

Al Avenue Quai 1
More information about bus and tram services is available at bus.vdl.lu.
Car
Car park(s) near to Glacier Bargello.
No available data

Nobilis

Lundi à dimanche de 06h00 à 21h00.

No available data

Fort Neipperg

7/7j et 24/24h.

No available data
More information about car parks is available at parking.vdl.lu.
En vel'OH!
Nearby vel'OH! stations Glacier Bargello.
AL BRÉCK

n°6 AL BRÉCK - VIADUC / BOULEVARD DE LA PETRUSSE

ROUSEGAERTCHEN

n°7 ROUSEGAERTCHEN - PLACE DES MARTYRS

GARE CENTRALE

n°79 GARE CENTRALE - PLACE DE LA GARE (Quai n°1)
More information about vel'OH! is available at velo.vdl.lu.
Spotted a mistake?
Help us keep these details up to date by reporting any changes to the business owner.
Report a change
Shop owner: is this your shop?
Do you want to update these details? Log in to the business platform.
Retailer platform
Also nearby