Acuitis, your designer optician in Luxembourg, is above all a team of professionals at your service. You will be welcomed in an elegant and warm house with a wide range of glasses designed by our Artist Frédéric Beausoleil. Our passion: to advise and support you in several areas. Our Acuitis house will help you find the sweet sounds you loved thanks to our hearing care professional. We will offer you the best of technology to improve everyone's daily life.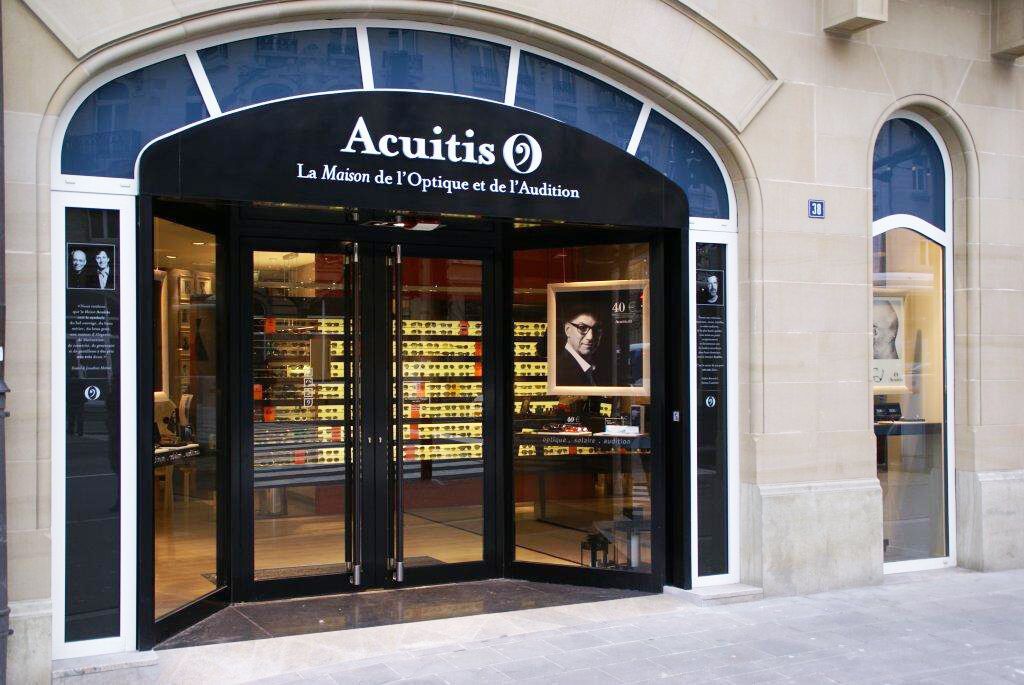 Follow Acuitis on social media
Services

Click and Collect

Vouchers/Gift cards
Accepted payment methods

Cash

Maestro

Mastercard

Visa

Vpay
Brands
Brands sold by Acuitis (subject to change) .
Carrera
casall
Dior
Lauren Ralph Lauren
MARC JACOBS
Persol
Prada
Ray-Ban
Maui Jim
Opening hours
Usual opening hours
Monday
Tuesday
Wednesday
Thursday
Friday
Saturday
Sunday
Directions
Gare
Acuitis 34, avenue de la Liberté L- 1930 Luxembourg
Bus and tram
Stop(s) near to Acuitis.
Paräisser Plaz-Place de Paris

Paräisser Plaz-Place de Paris

Al Avenue Quai 1
More information about bus and tram services is available at bus.vdl.lu.
Car
Car park(s) near to Acuitis.
No available data

Nobilis

Lundi à dimanche de 06h00 à 21h00.

No available data

Fort Neipperg

7/7j et 24/24h.

No available data
More information about car parks is available at parking.vdl.lu.
En vel'OH!
Nearby vel'OH! stations Acuitis.
ROUSEGAERTCHEN

n°7 ROUSEGAERTCHEN - PLACE DES MARTYRS

AL BRÉCK

n°6 AL BRÉCK - VIADUC / BOULEVARD DE LA PETRUSSE

GARE CENTRALE

n°79 GARE CENTRALE - PLACE DE LA GARE (Quai n°1)
More information about vel'OH! is available at velo.vdl.lu.
Spotted a mistake?
Help us keep these details up to date by reporting any changes to the business owner.
Report a change
Shop owner: is this your shop?
Do you want to update these details? Log in to the business platform.
Retailer platform
Also nearby